The Direct Marketing Association is the world's leading independent organization for data-driven marketers. Our vision is for a world in which every marketer has the ability to provide their customers with exactly what they need, at precisely the right moment when they need it.
---
Alliance for Audited Media

ABC is a forum of the world's leading magazine and newspaper publishers, advertisers and advertising agencies. The organization provides credible, verified information essential to the media buying and selling process. ABC maintains the world's foremost electronic database of audited-circulation information and an array of verified readership, subscriber demographics and online activity data.

---
BPA Worldwide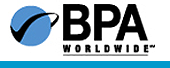 BPA Worldwide is the global industry resource for verified audience data and media knowledge. BPA delivers consumer and business media audits of unsurpassed rigor, objectivity, accuracy, transparency and timeliness—audits that provide solid assurance for both media owners and media buyers. With rich, in-depth information, BPA audits also provide advertisers, agencies and media owners with audience insights that they can turn into competitive advantage. For media buyers and owners all over the world, BPA helps turn assurance and insightinto advantage.

---
Folio Magazine

The only magazine that serves the entire magazine publishing industry. It is a multi-channel source, using print, online and face-to-face delivery to bring actionable information to the publishing community. Our audience includes publishing professionals from all sectors of the magazine industry, including those in b-to-b, consumer, association, and city and regional.

---
Audience Development Magazine

Audience Development is the only magazine dedicated exclusively to serving the information needs of consumer marketing and business-to-business circulation professionals.

Audience Development delivers the most current and complete overview of the issues shaping the magazine industry from a circulator's perspective. Each issue dives deep into facts, figures, case studies and analysis of circulation strategies.


---
Publisher's Newsstand Outsource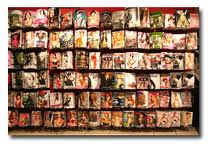 Owner and President Anthony 'TJ" Montilli provides full newsstand circulation services to magazine publishers of all sizes. PNO can handle all your newsstand functions including budgeting, print orders, wholesaler galleys, promotions, national distributor negotiations, sales analyses and forecast, expense tracking, transportation and BIPAD/UPC management.


---